Need to defray the cost of travel, equipment, and uniforms? A Sister Soups & Dry Mixes Fundraising Program is the solution! Sure, it's easy to get financial support from friends, parents and the extended family of the players, but, in order for your fundraising program to be successful, you're going to have to appeal to the outside community. At Sister Soups & Dry Mixes our fundraisers will provide a unique product that will be a welcome change for potential supporters. People will be knocking on your door for your product rather than running the other direction trying to avoid the purposeless product most fundraisers offer!

With no upfront costs, we offer a profitable, easy and risk free fundraising program. Whether you are new to fundraising or are an experienced veteran, our expert staff will work with you to ensure the success of your program.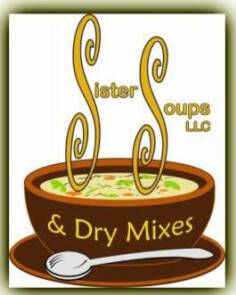 How did you hear about Sister Soups & Dry Mixes?

For fundraiser program, pricing, and product information complete this form or call Sister Soups at 417-485-7704

Fundraising for Booster Clubs  - earn up to 50% profit!